Painting
Richard's work and commissions have received numerous awards and can be found in a variety of private and corporate collections throughout the United States and abroad.
Richard studied drawing and painting at Atlanta College of Art.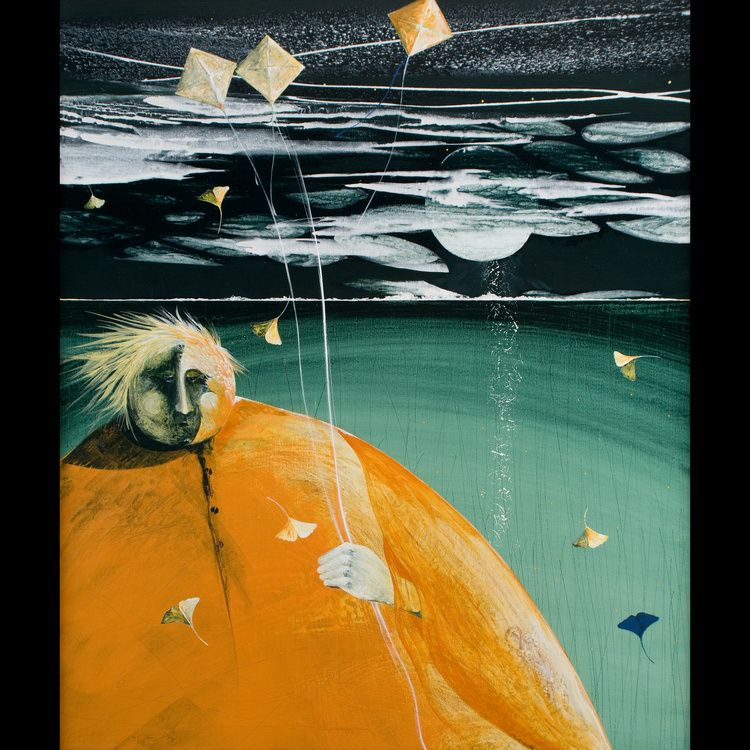 The Sun & Moon selected for official Atlanta Arts Festival artwork
The Atlanta Arts Festival selected Richard's painting "The Sun and The Moon" as the official commemorative artwork for their 2009 Sept. festival. The festival sold posters and other merchandise with the artwork throughout the festival on location and via the online shop. Limited edition signed posters were also available. (sold out)
Currently Available Paintings
Prices for items in this section are available upon request and subject to availability. The measurements shown upon hovering over each image are for the actual painting size, please add several inches to reflect the total size including the solid black wood frame.