Frog Island Metalworks
"All of my metal work is made through the utilization of hand forged and welded steel. I use a Miller-Matic 200 MIG welder along with hot and cold bending and forming."
Frog Island Metal Works got its name from the Frog Island Post Office in Leicester, England, where Richard's mother was originally from.
Gingko Crosses
Ginkgo Crosses
The Ginkgo tree is the oldest living species of tree on earth. The Ginkgo leaf intertwined with the cross is symbolic of the cross' enduring and timeless message of hope and redemption.
Ginkgo Crosses are signed and numbered on back and measure 9 3/4" x 16". Each cross comes with a hang tag for gift purposes. They are shipped First Class via the USPS. Total price including shipping anywhere in the Continental US....$75.00
Currently Available Metalwork
Dimensions and prices for this section are shown upon hovering over the image or upon request and subject to availability.
Chairs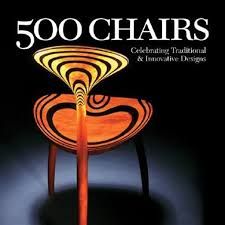 Richard Jacobus featured in 500 Chairs
Lark Books presents 500 Chairs: a fantastic range of styles and techniques. These inventive chairs, the epitome of contemporary craft artistry, form a compelling collection in this beautiful 500 Series release.